Nepal, the land of beautiful Himalayas, varied cultural and tradition is renowned for its many handmade crafts and loving people. People here make many beautiful crafts out of their hands; out of many weaving of the shawls is one of them. The weaving of Pashmina Shawls, Dhaka Shawls and Yak wools are tradition that has been pass down from one generation to other. It has also become a way to empower women through weaving. With time modernization has taken place, there has been twist to these traditional shawls for today's market demand. They are the best shawls that you can have in your collection in variety of color as per your taste. This winter make yourself warm with hand loomed pure Himalayan Yak wool.
Himalayan Yak Wool is made with hand-spun yak wool blended with percent of acrylic making it extremely soft yet lightweight. The reason for blend of acrylic is that Yak Wool is harsh and takes detailed measures and process to refine them to wearable accessories.
It is very good shawl which is durable, cheap and warm. It is a fashionable wear. You can wear in different style like pulling the ends through a loop and also wrap over your shoulder for comfortable and warmth.
Wonder how the Yak looks?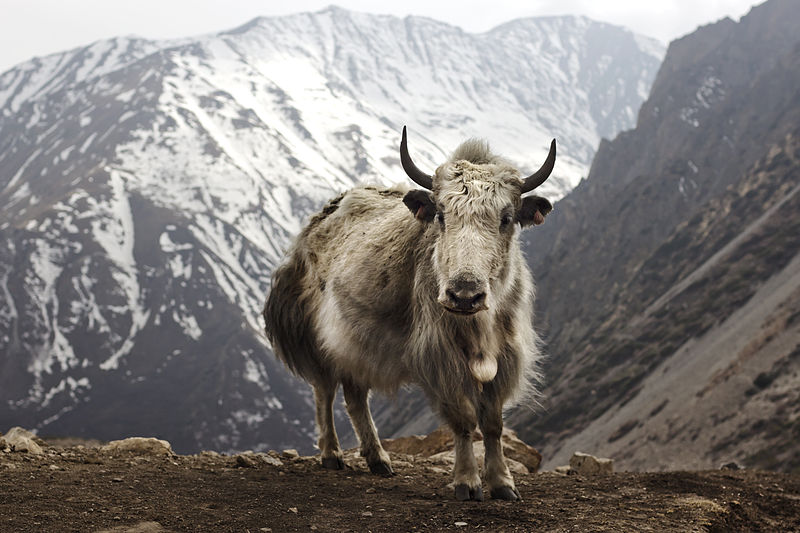 Yak is a long haired bovid found throughout the Himalaya region of southern Central Asia, the Tibetan Plateau and as far north as Mongolia and Russia. Yak has been domesticated by nomadic tribes in Nepal and Tibet for their milk, meat, wool and also for carrying logistics. Nomads in Nepal and Tibet have been known to make ropes, tents, clothing, bags and accessories from the Yak wool.
Check out our Yak Wool Shawls collection and stay warm. Or you can gift it for your near and dear ones. This beautiful Yak Wools Shawls would definitely make a great Gift.
Related Products: