The Hand woven fabric is called Dhaka. It is an exquisite traditional cotton fabric that is woven in handlooms using indigenous craftsmanship. Because of its distinctive style it has become a popular fabric, we see shops littered with mass produced, printed copies of Dhaka design. But genuine Dhaka is woven by hand. It is arduous, so the fabric can be woven to only half meter in a day. The Dhaka Fabric usually has various geometric patterns. There is use of pure cotton thread and locally fabricated wooden handloom, weavers turn out an array of the geometrical designs in range of colors, from traditional reds and greens used to make topis, Nepali men's hat to vibrant color shawl and skirts for women.
Dhaka weavers are usually women from the remote and hilly districts. Historically patterned Dhaka weaving developed in two places of Nepal: in Palpa, west of Kathmandu, and in Tehrathum, in the eastern hills of the Himalayas. The traditional colors of Dhaka cloth are black, white, red and orange but two no pieces are identical, the hand-woven patterns all have an individual touch reflecting the creativity and skill of the weaver. Nowadays, we can see variety of colors added to Dhaka patterns as well as silk or Lurex threads.
Nowadays, one can not only find hats made out of Dhaka Fabric but tablecloths, place mats, bed and cushion covers too. As time demands change, designers have tried to incorporate traditional patterns of Dhaka into modern design.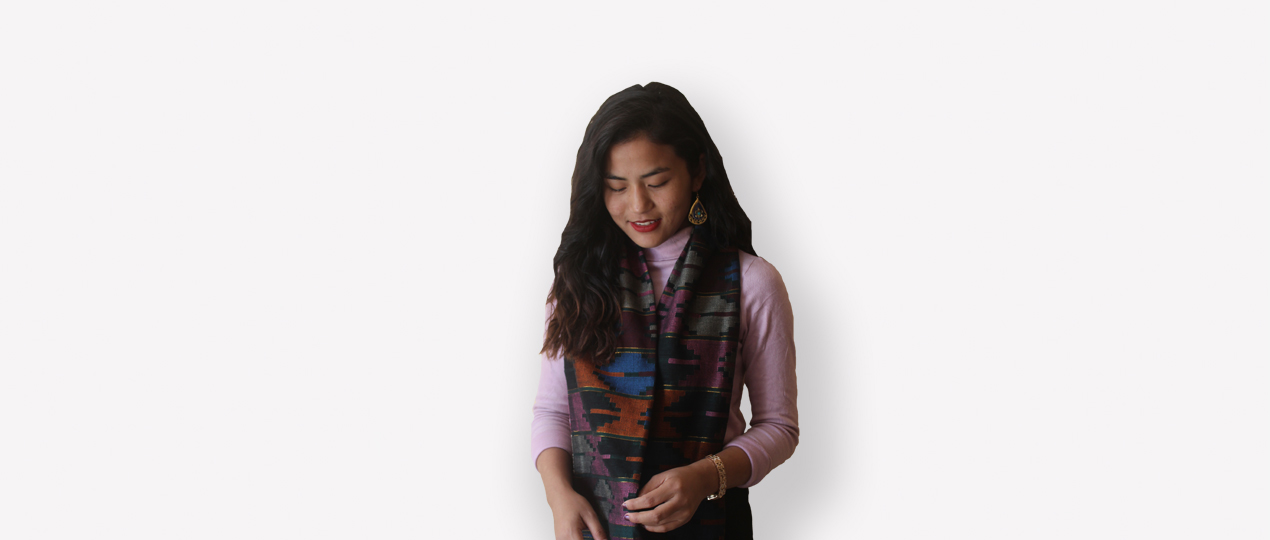 Although it is quite popular, Dhaka is a dying art that needs to be preserved. When you buy these products, you are not just buying pieces of fabric but works of art and represent creativity, skill and hard labor of the weavers. You are in a way preserving the art, tradition.
This traditional hand spun and handloom clothes are for all gender and age to expresses the uniqueness of Nepalese lifestyle.